I think I have been without a car for far too long. I have lost count on how many times have i felt crippled and desperate to be mobile again.

I think I have had enough and it is high time for me to finally decide on my new ride.

Since I let go Princess, we have in fact gone to several showrooms to test drive and check out cars. Here are the few cars I had considered (the number there was just the order of car tested, not preference btw)


1st consideration - Suzuki Swift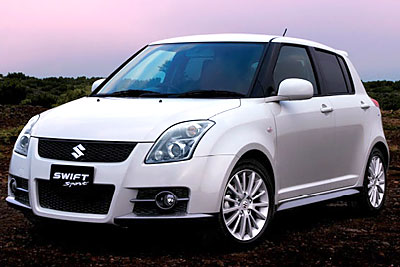 What I like about it was that it was a nice compact car, similar to what I am used to, and it has quite nice design. It is also within intended budget. The interior was alright, acceptable. I have mixed feeling about the keyless concept, but I guess that shouldnt be a deciding factor. Another plus sign is also that they have ready stock, so I dont have to wait long to get the car.
My reservations on the other hand was on the fact that its resale value is not as good as other Japs. I was not so happy with the slow pickup, feels quite draggy.
On the road price: 73k++
Specs: 1.5cc CKD
2nd consideration - Perodua Myvi
Again I liked the fact that it is an attractive cute compact car. Price wise is cheaper than others that I was looking at, but to me was quite pricey for what is offered. I also like the car's responsiveness, despite it being a 1.3cc only. Waitlist is not so bad, just one monyth +.
I hated the interior, I thought it was boring and looking plain and the seats was just so so. It has USB but unable to support my Ipod.
On the road price (SE version): 51k
Specs: 1.3
3rd consideration - Honda City
Among all I was inclined towards this one the most. Pricewise it is a lil bit more than what I was expecting but I guess it is fair for the things I am getting such as 5 gears, ipod support, etc etc. I didnt quite like the interior (never have liked honda's rrecent interiors anyways) especially those silvery bits. Driving experience - feels a bit heavy (even compared to Rizals HA), responsiveness is quite okay. I thought it would be convinient if both of us drives Honda (since boleh la suruh Rizal yg pergi hantarkan service hehe).
I would have gotten a City had it not for the ridiculously long waiting period - 3 months!!!!
Price on the road (E specs): 91k+
Specs: 1.5 CKD
4th consideration - Toyota Vios
Overall Vios is okay. Didnt like design, i tot it looked funny. Interior is more to my liking compared to City or Myvi. I actually liked the interior for the TRD Sportivo Specs, sporty giler ok.
Again, no support for ipod. Test driven the car, and feels a bit light compared to City. Going uphill wasnt so pleasing, though it was smooth but i felt the engine was revving. Good thing is the wait list is acceptable - around one month.
Price on the road (E specs): 81k+
5th Consideration - Nissan Latio
Of all the cars I test diven, I liked this one the most. I thought it was one of the most comfortable car. The seats was just perfect, and I absolutely loved the adjustable of back seats! I could just imagine myself dozing off on long distance travels hehehe...
Of course its design (the hatchback) is quite attractive too, especially after you add on those bodykits. The car despite being a hatchback is actually very spacious. I think inside cabinwise it is probably one of the biggest ive seen.
Driving wise, I thought it was not as responsive as the Myvi, city or the vios. But being a 1.6cc i think it'll be a good ride on the highways and stuff.
The price unfortunately is a bit above my budget otherwise this one is a winner.
Price on the road (Sports hatchback): 98k+
So which one shall be my next ride????
Tungguuuuuuuuuuuuuuuuuuuuuuu............................